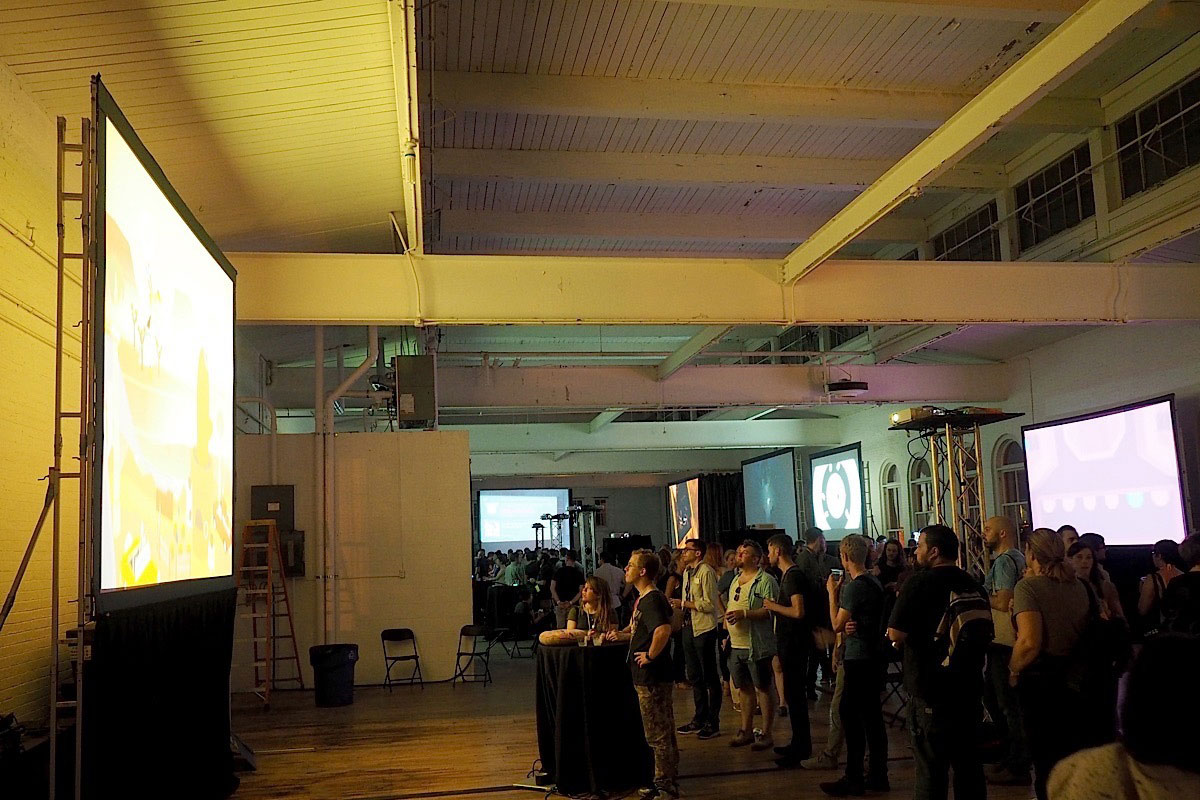 XOXO ARCADE 2015
For my third year curating the arcade section of Portland's XOXO Festival, organizer Andy Baio and I doubled-down on the number of games, bringing nearly 15 total games across the course of the conference.
The arcade itself featured early demos of now critically-acclaimed and award winning games like Firewatch and Hyper Light Drifter, as well as highly anticipated games like Tacoma, Overland, Below, Donut County and Gnog.
Most personally exciting, though, was being able to exhibit a newly-updated and rarely-seen build of Funomena's Wattam, co-designed by Keita Takahashi, one of its last public appearances while the team prepares it for retail release.
With VR hardware now more widely available and commonplace, 2015 was also one of the first years to heavily feature VR games, and so Polytron's SuperHyperCube was given an all-day spot in the highly-trafficked XOXO courtyard, outside of the conference arcade proper.
Presented at:
XOXO Festival
Portland, OR
September 11th, 2015
Co-conspirators: