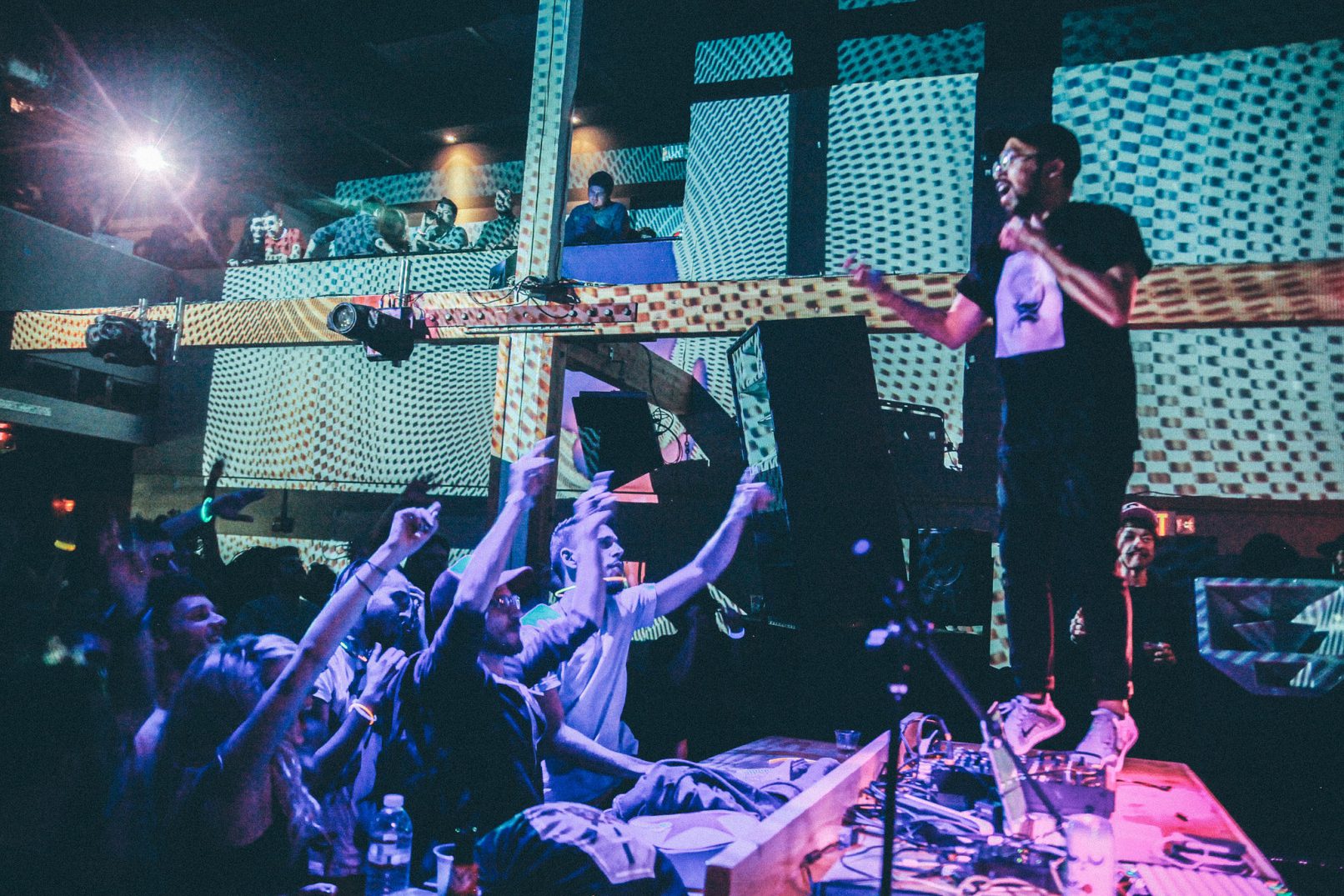 THAT PARTY 2016
With Wild Rumpus unavailable to help coordinate the 2016 iteration of our Game Developers Conference party, I enlisted help from the board of our own JUEGOS RANCHEROS for installation (including party visuals created by our own Wiley Wiggins), and worked with Chelsea Moon (then Qrion's manager, and the force behind San Francisco's AFK Music) to help assemble an amazing music lineup.
Alongside an mp3 mix from Qrion (who unfortunately had concurrent engagements at SXSW), and returning musicians Kozilek, Arcane Kids and Philippe Lemarchand, we were lucky enough to have LA's Mark Redito perform. Fortuitous timing meant we were also able to book Osaka, Japan's Seiho, who graced us with his trademark live-flower-arranging and milk-drinking choreography.
For the games lineup, the "chill out room" got David OReilly's philosophical relax-em-up Everything, with Botolo, Hoky (originally created for JUEGOS RANCHEROS the year prior), and the 8-player dating-sim racing game Bum Rush made up the main multiplayer selection.
Andy Reitano's original 8-bit Nintendo game Super Russian Roulette, played with the original NES's zapper peripheral, rounded out the installations, and Sophia Foster-Dimino returned with That Zine Table, her own curated selection of zine and independent comic books that filled out an upstairs merch booth.
Then in its fifth year, positive word of mouth about the party had spread so far that our ticket pre-sales reached a truly fever pitch for the first time, with all of the nearly 1200 early-round tickets disappearing in the first 15 minutes of sales.