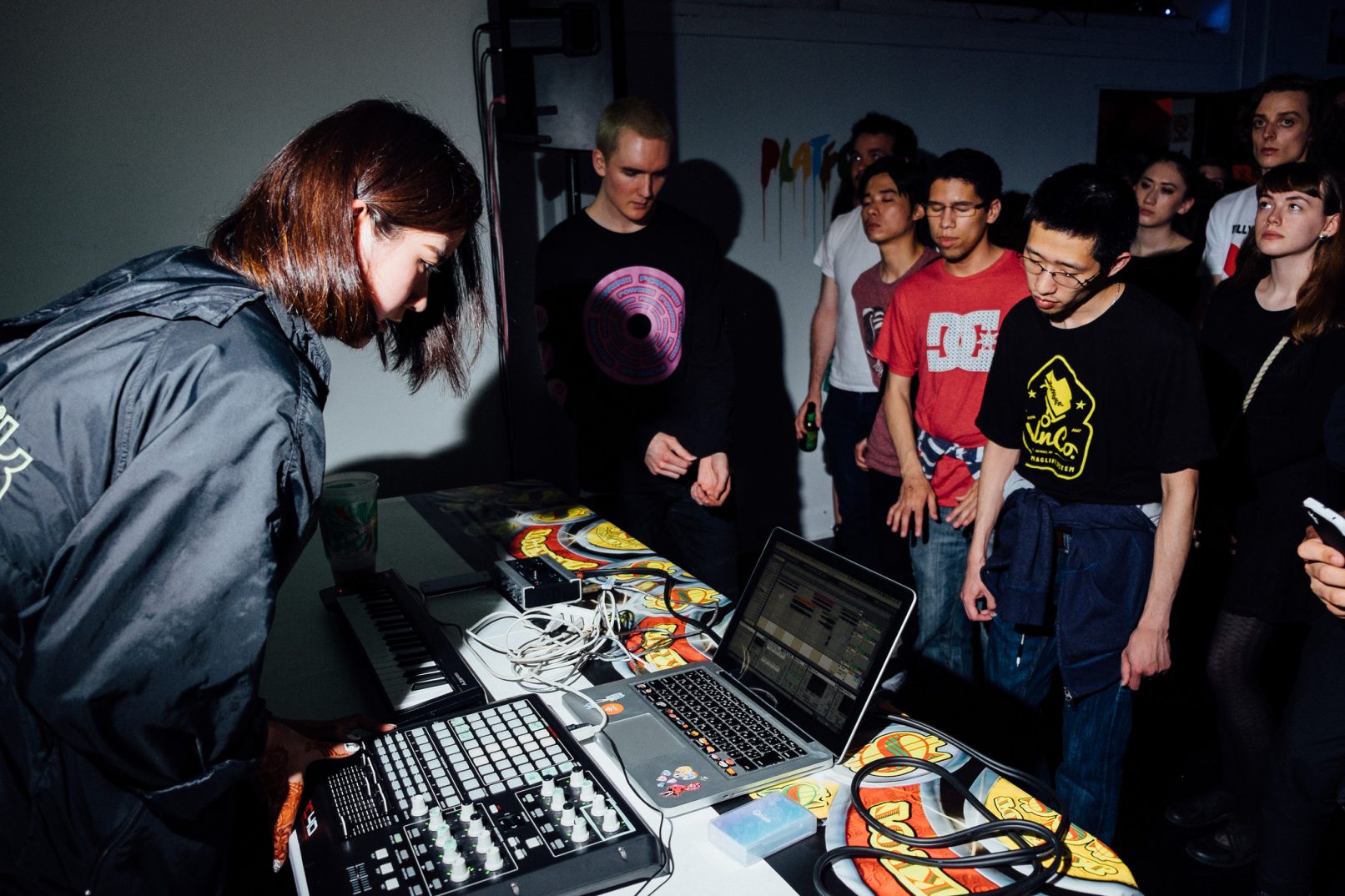 Venus Patrol x Babycastles
Just months after the party where she made her debut, and wanting to do a small mini-tour on the east coast, I decided to ride the wave of Qrion-fever stirred up by the Vine I published, and host a micro-version of our GDC party in New York City.
Working with Sonya Belakhlef of NYC videogame collective Babycastles, we exhibited Tenya Wanya Teens, Musclecat Showdown and Donut County (from Ben Esposito, a member of our frequent-party-musicians Arcane Kids) for a small, free afternoon open-house.
At night, we opened the doors for the performance proper, which featured NYC's Doss (another favorite producer), Qrion herself, and Anamanaguchi's Peter Berkman, who abandoned his own set midway through, only to return with Anamanaguchi bandmate Ary Warnaar as the conspiracy-theory-slinging MIDI-party band Sweet America.