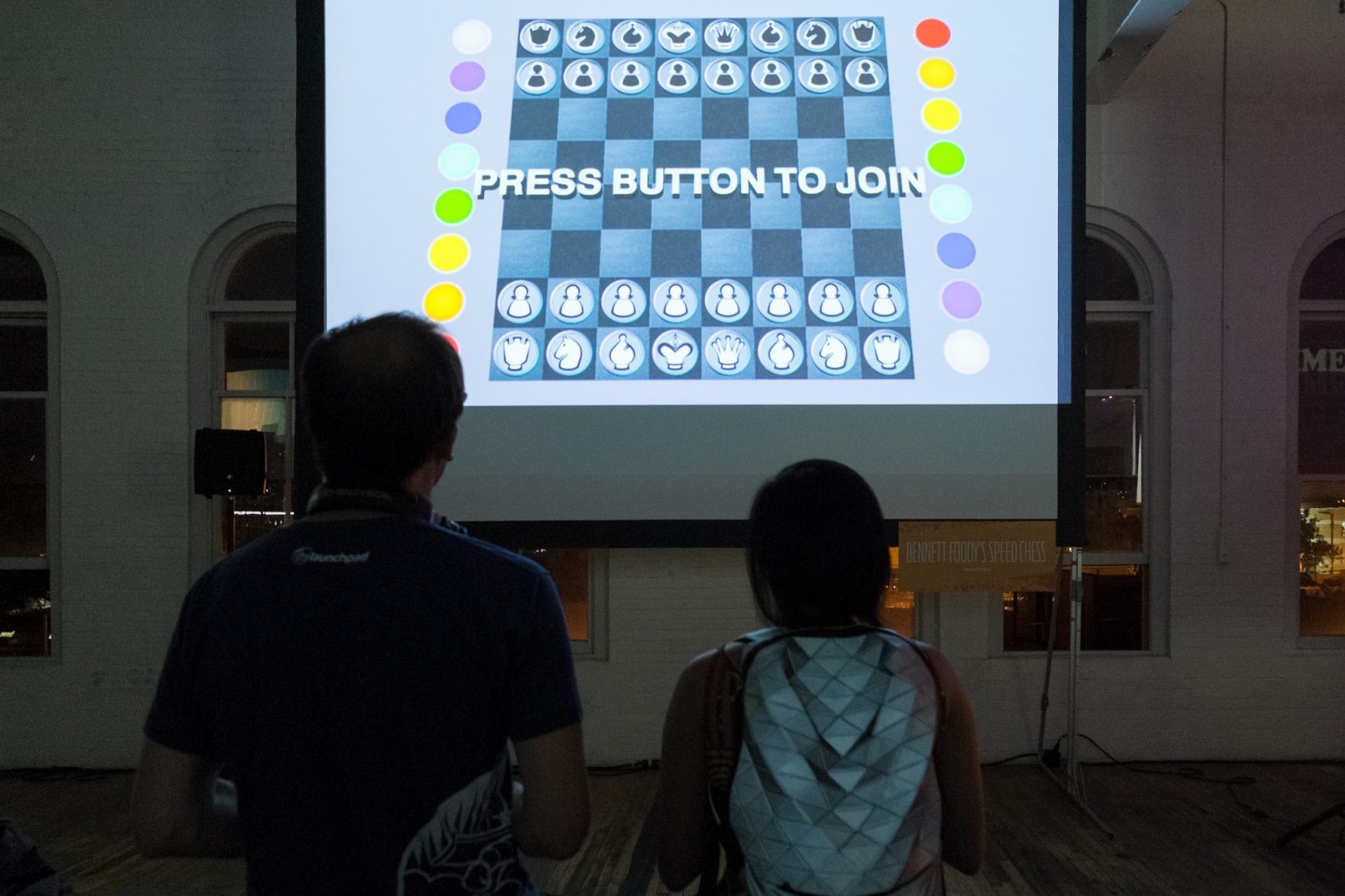 XOXO ARCADE 2014
For my second curation of the arcade section of Portland's XOXO Festival, I not only selected the games, but brought two that I helped produce, as part of their world tour: Keita Takahashi's Tenya Wanya Teens, and Natasha Allegri & Major Bueno's Musclecat Showdown.
Conference attendees were also able to play games like Bennett Foddy's Speed Chess, a 16-player, 30-second rapidfire take on the game, Please Don't, Spacedog!, a slapstick VR space-panic simulation from the creators of Gnog!, and Edgar Rice Soirée, a vine-swinging installation using 20 PlayStation Move controllers from Johann Sebastian Joust creator Douglas Wilson.
Musclecat Showdown's Natasha Allegri was on-hand to represent her game, and screen an in-progress episode of her animated series Bee & Puppycat, and — along with Adventure Time creator Pendleton Ward — is pictured below playing her game for the first time with its custom fur-wrapped cat controllers.
Presented at:
XOXO Festival
Portland, OR
September 13th, 2014
Co-conspirators: