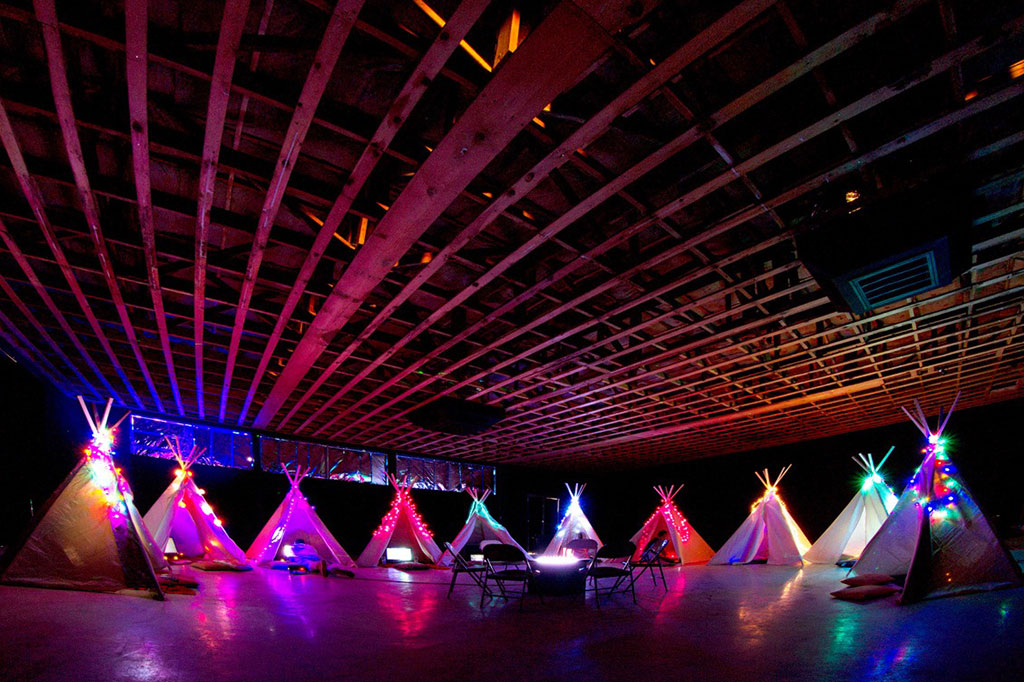 Space Cowboy Game Jam
Outside of the Adventure Time Game Jam and other, smaller jams that we'd run for Fantastic Arcade, I hadn't even thought of trying to organize a bespoke jam until I'd watched the entirety of Cowboy Bebop over the course of a few weeks in early 2014.
It's not exactly a common reaction I have to a lot of media, but one of my strongest thoughts throughout that show in particular was: why aren't there videogames that give me this feeling? Not knowing how else to proceed, I decided to put together the Space Cowboy Game Jam.
Our local Austin videogame collective JUEGOS RANCHEROS was already due to partner with the Marfa Film Festival — a week-long celebration of cinema in the west Texas high desert — and so the timing was just right.
Developers from around the world were given two weeks to create a new game about whatever 'space cowboy' conjured up for them, and the results were spectacular. Highlights from the jam include Expat, a procedurally generated cowboy epic from Gravity Bone and Quadrilateral Cowboy creator Brendon Chung, Lunar Teletext, a short narrative adventure from Austin's own Wiley Wiggins & Rachel Simone Weil, and Even the Stars from French indie Pol Clarissou, which would go on to be a finalist in the 2015 Independent Games Festival student category.
Following the jam, JUEGOS RANCHEROS constructed a suitably futuristic, LED-lit indoor campsite in Marfa, TX where all attendees of the Marfa Film Festival were invited to play a selection of the games throughout the course of the week.
All of the games from the game jam are free to play and available to download here. The success of the jam inspired 2016's Mystic Western Game Jam, again in partnership with the Marfa Film Festival, which you can read more about here.
Presented at:
Marfa Film Festival
Marfa, TX
July 3rd through
July 6th, 2014
Co-conspirators: