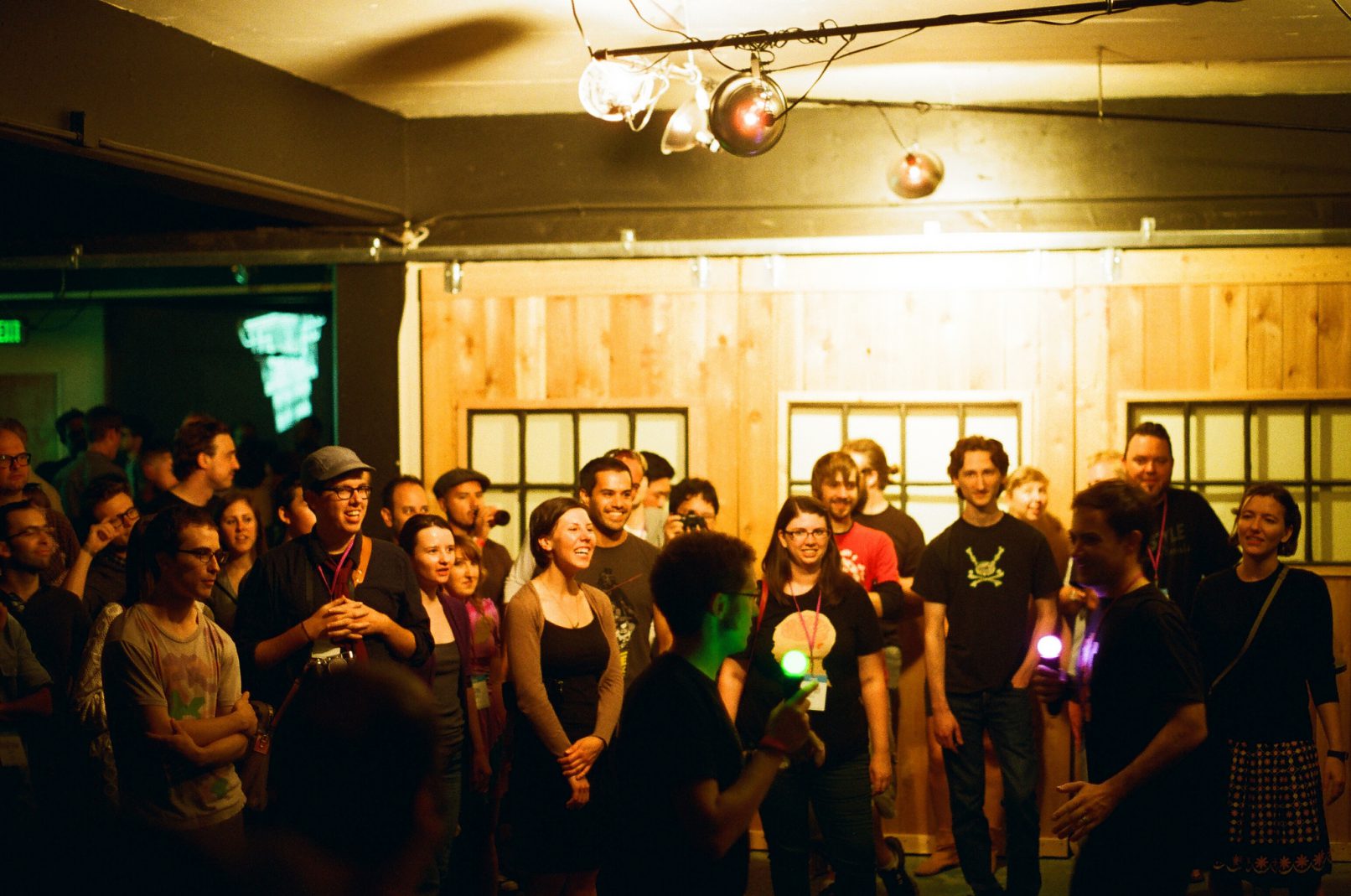 XOXO ARCADE 2012
Though I was out of town that week for the Venus Patrol Orientation Program, I was invited ahead of Venus Patrol's formal launch to be the curator of the arcade night for the debut of Andy Baio and Andy McMillan's XOXO, Portland's "experimental festival celebrating independent artists who work on the internet".
As with a number of other festivals around this time, the lineup was highlighted by Doug Wilson's Johann Sebastian Joust, along with its Sportsfriends co-star BaraBariBall, as well as event fave Nidhogg, Super Hexagon, and Proteus.
The event also saw the debut of Space Age, from Matt Comi and Panic's Neven Mrgan & Cabel Sasser.
Though I had to sit out XOXO 2013, I came back for all subsequent XOXOs, details of which you can find elsewhere here.
Presented at:
XOXO Festival
Portland, OR
September 14th, 2012
Co-conspirators:
Games Exhibited: