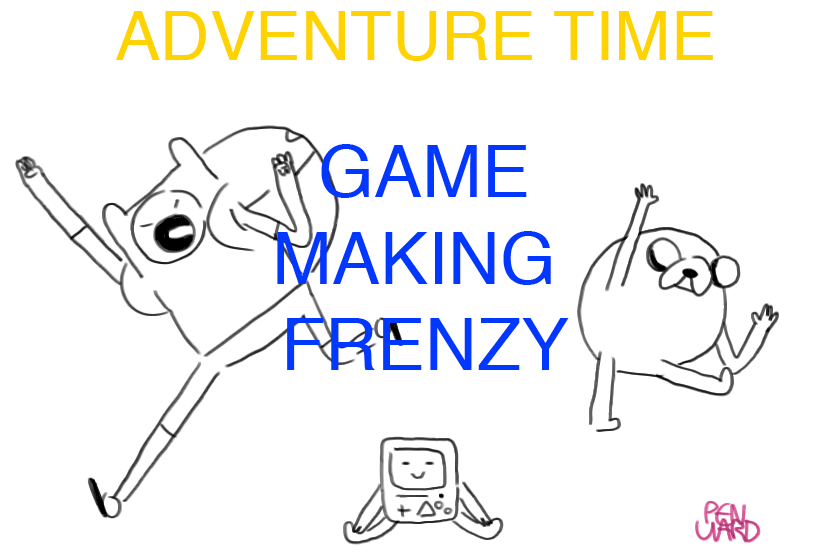 Adventure Time Game Jam
As part of what would become a yearly Fantastic Arcade tradition, I worked with Cartoon Network and creator Pendleton Ward to help host the Adventure Time Game Making Frenzy, a weekend-long game jam where developers around the world created games based on the beloved series.
A selection of the games were then loaded on to a BMO-faced custom arcade cabinet and displayed throughout the 2012 Fantastic Arcade. Here, I also worked with comic book publisher KaBOOM! and illustrator Eleanor Davis (a long-time favorite) to wrap the cabinet in her original design created for an earlier limited-edition cover of the Adventure Time comic book.
Ward created a video (below) welcoming everyone to the game jam, and ultimately chose the winner amongst all the entries: Adventure Minute, from Vlambeer's JW Nijman and Kitty Calis, who created the game on-site at Fantastic Arcade's jam space before that year's festival.
For creating the winning game, JW & Kitty were awarded a real-live actual crossbow donated by Ultima creator Richard 'Lord British' Garriott. The crossbow was hand-crafted by Austin's New World Arbalest, founded by David R. Watson, the real-life inspiration for Ultima craftsman Iolo. Sometimes truth really is stranger than fiction.
All of the Adventure Time jam games can still be found and played here. Adventure Minute formed the foundation for JW & Kitty's Minit, co-created with Jukio Kallio & Dominik Johann.
Presented at:
Fantastic Arcade
Austin, TX
September 20th through
September 23rd, 2012
Co-conspirators: