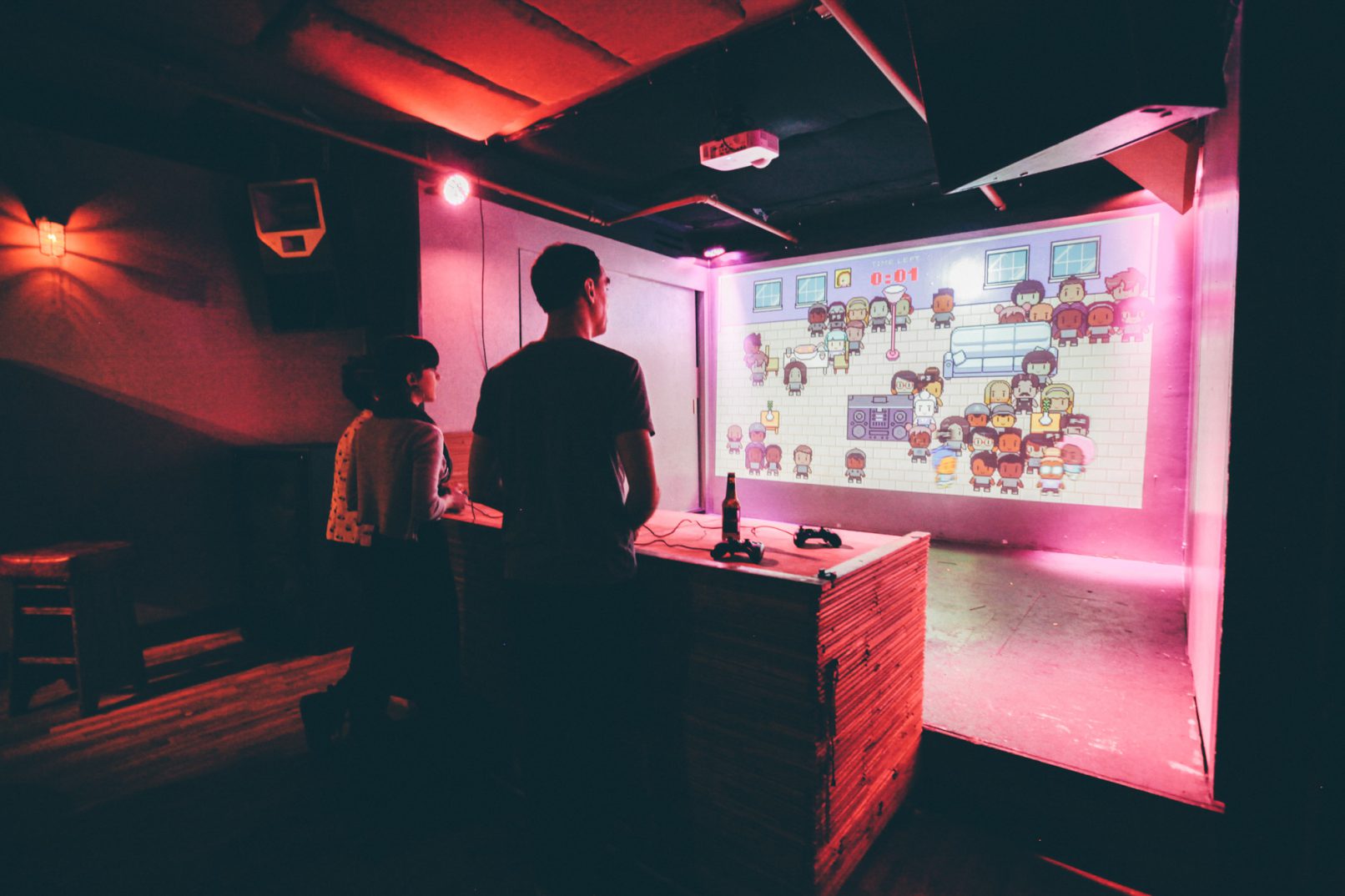 THAT PARTY 2017
Our sixth installment of the annual Game Developers Conference party was — as in 2016 — organized in partnership with our own Austin indie game collective JUEGOS RANCHEROS, rather than the usual Wild Rumpus, but once again managed to be no less of a blowout.
Where the mad rush for pre-sale tickets saw all 1100-1200 disappear in around 15 minutes in 2016, this year the same amount was sold out in just around 3 minutes, all without announcing even the beginning of a games & music lineup.
But the lineup remained fantastic: after a break in 2016, Qrion finally returned to the stage that kickstarted her career in large part because of a 6-second clip I'd posted to Vine, and Arcane Kids submitted their latest mix, with Philippe Lemarchand rounding out the night as they have always traditionally done.
Aside from that we brought in a number of first time players: Mux Mool, the Ghostly International star who is providing the soundtrack for Messhof's Nidhogg sequel, LA's Omniboi, and San Francisco's Airynore.
On the games side, visitors got in most cases their first chance to try Multibowl, Bennett Foddy & AP Thomson's two-player minigame collection made up of snippets of vintage arcade and console games, and Bamboo E.P., a multiplayer game from the Dutch indie game collective Sokpop.
The "chill out room" this year was given over to Oikospiel, the five-act dog opera from Proteus and Panoramical musician David Kanaga, which just an hour prior to the party had taken home the Independent Games Festival "Nuovo Award", celebrating esoteric and short-form games.
NYC's Brooklyn Gamery also brought an exclusive version of their Breakup Squad, a five-player game where ex-lovers desperately, drunkenly try to reunite against all better judgement, as their 3 friends just-as-desperately try to keep them apart. The version of the game at the party included a special level that took place at the party, with a pixel-portrait version of Qrion DJing in the background.
Finally, after a long break, the 2017 party saw the debut of the latest T-shirt in the Videogame Romantics line, a collaboration between myself and Katamari Damacy and Noby Noby Boy creator Keita Takahashi. Keita himself worked the merchandise booth alongside producers Fangamer, signing shirts and meeting long-time fans, with our party stock selling out entirely before the night was through.