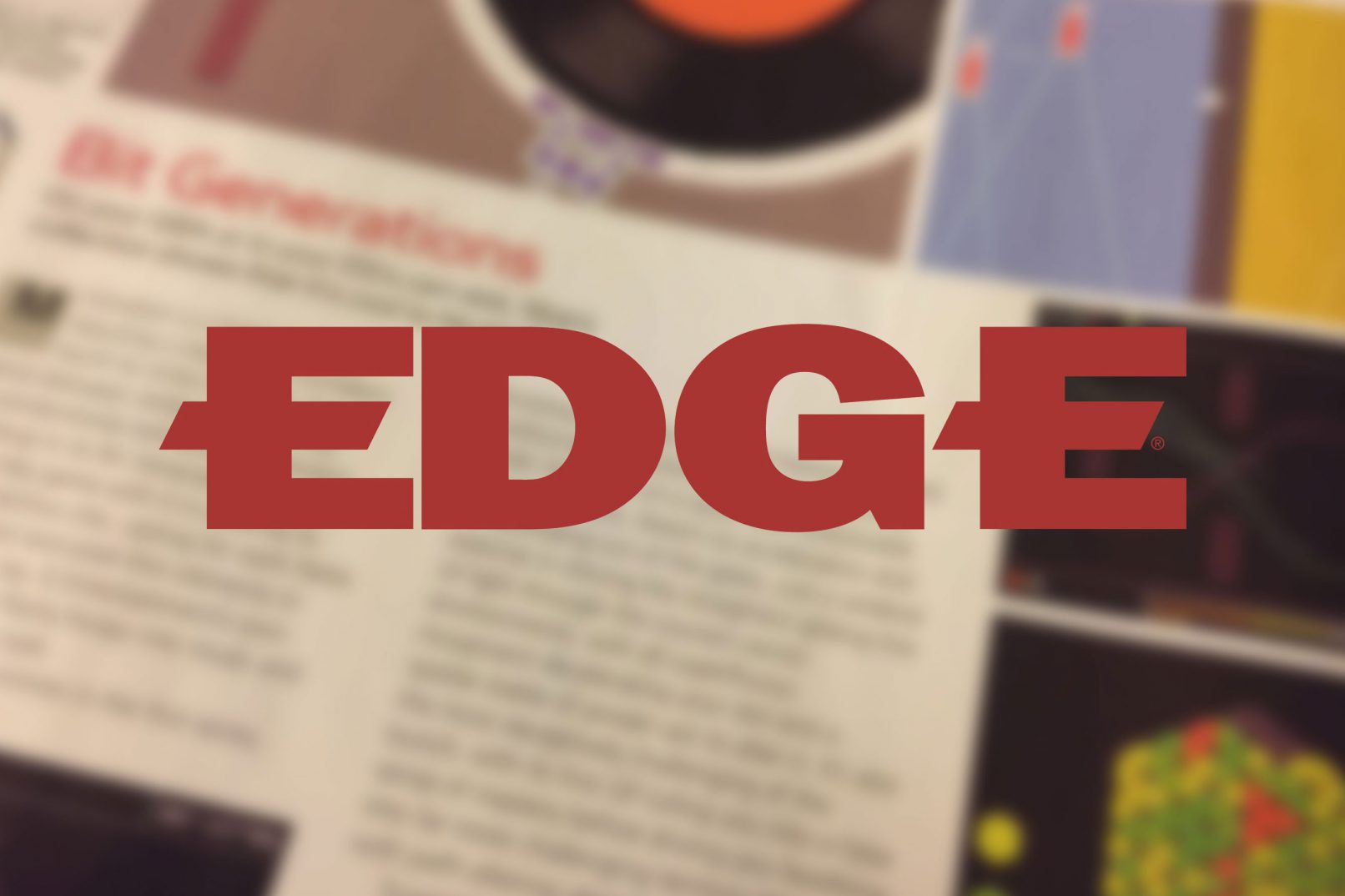 Edge
This is where my work in videogames actually began. In 2004, after a fortuitous series of private messages on the Gaming Age Forums, I was asked if I would ever consider writing for renowned UK games magazine Edge.
At the time, I was living the full-on salaryman life at a Chicago area design studio, and so the idea of writing about games, even as a side gig just for kicks, seemed like an impossible dream. That went double for writing about them for Edge, which, at the time, was the one outlet I respected above all else.
Edge, in those days, was nearly impossible to find on newsstands in the States, and instead could only be read by paying exorbitant amounts for an import subscription. It was, however, the one magazine that both treated its audience as the adults we were all rapidly becoming, and games themselves as exciting and important cultural output, and so was an essential cover-to-cover read every month.
My responsibilities at Edge were first to help cover the E3 expo, digging up rare gems other outlets might have missed (we were still in times where the entire expo lineup wouldn't have been announced months beforehand, and there were still hidden surprises on the show floor). Eventually, the magazine gave me a shot at reviewing games themselves, beginning with the original PlayStation 2 Monster Hunter (8/10).
I then took control of the newly overhauled Edge-Online website, a daily blog of news and games culture oddities, and started regularly writing the magazine's early-page blurbs like Internet Game of the Month. It was there that (sort of unbeknownst to me at the time) I started documenting the very beginning stages of the modern "indie game" movement, giving some of the first mentions in print to seminal games like Tower of Goo (later expanded as World of Goo), flOw (from the team that would go on to create Journey & Flower), and Narbacular Drop, the prototype that would eventually become Valve's Portal.
I also devoted myself to trying to raise the profile of a number of cult-classic games like the Earth Defense Force, Disaster Report, and Bit Generations series, Chibi Robo, Katamari Damacy (obviously), and partnered up for a cold-call studio visit to Harmonix to unearth more details about a then-mostly-unknown prototype called Guitar Hero.
It's clear, looking back now, that I was working the exact beat that I would eventually form my career around: artistic, off-beat, and independent games, well before "indie" as a genre had even really been defined.
Because Edge mandates that no bylines be attached to its content, spotting my articles in the mix is essentially impossible, but my stint at the magazine lasted from around issue E138 through issue E161, and now exists solely on bookshelves and dark-web PDFs (some of which are screenshotted below).
All of the Edge-Online material was unceremoniously taken offline shortly after I left, but can still be semi-browsed amongst a minefield of broken links via archive.org. My first and last major feature for the magazine — an 8-page preview of/dev team interview with Will Wright's Spore — was later repurposed for RockPaperShotgun and can be read here.