GDC 2011: What just happened?
Wait, so I hear there was a Game Developers Conference this year? This is all I remember: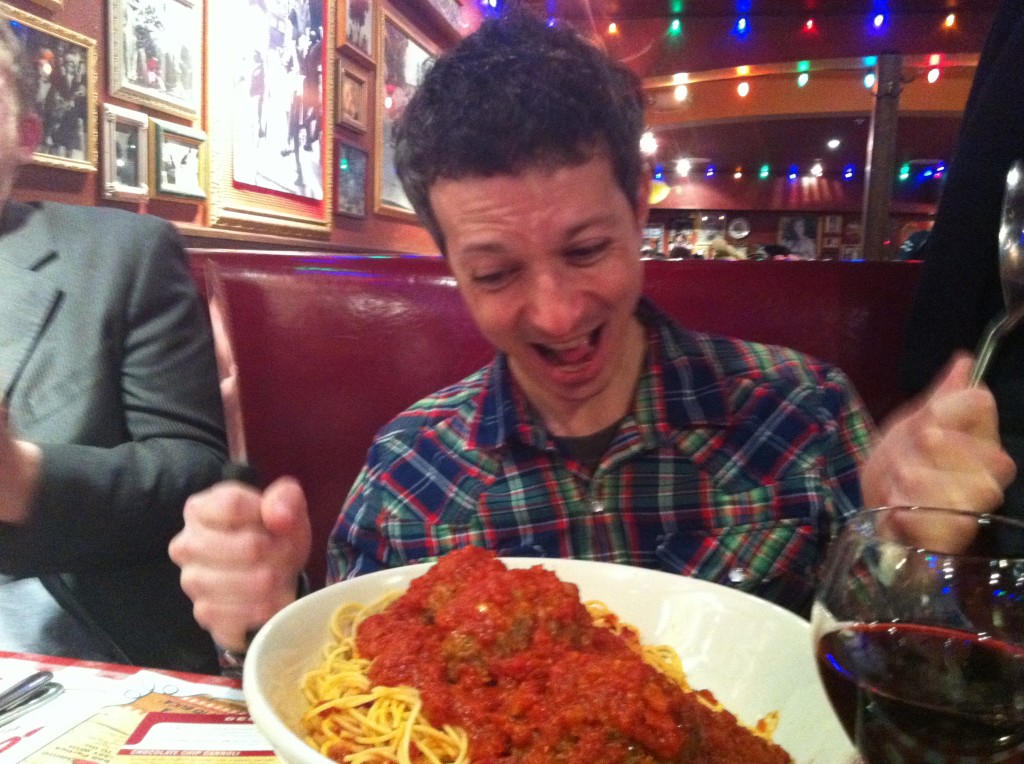 I ate spaghetti with Eric Chahi.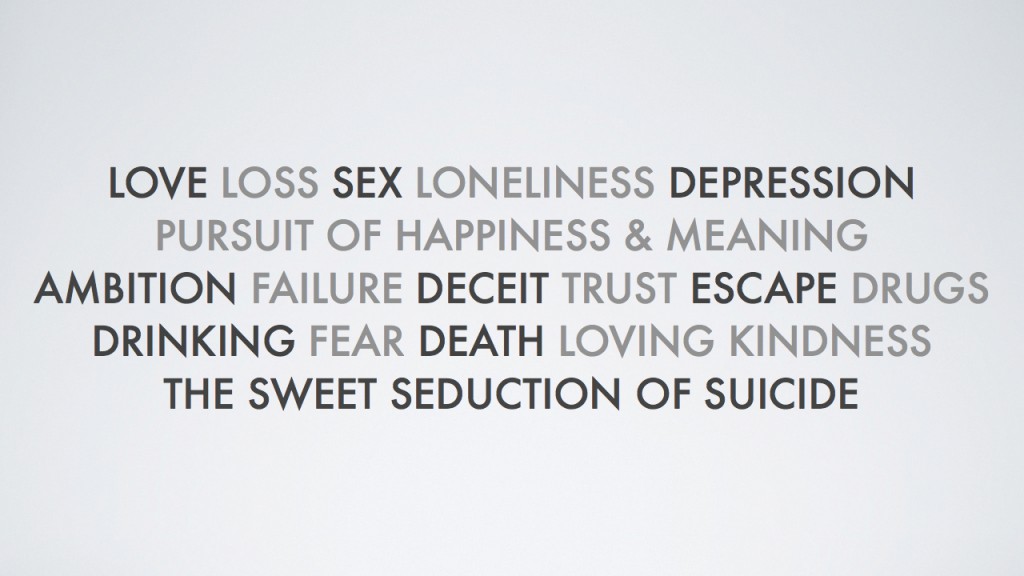 I did a microtalk (watch at top, watch the rest here), my first to the wider games industry & not just an "indie/choir preaching" audience, and it made a girl cry (mission accomplished!).
I introduced the IGF Awards Ceremony and didn't totally screw it up (despite doing kilos of illicit drugs in the green room with Tim Schafer).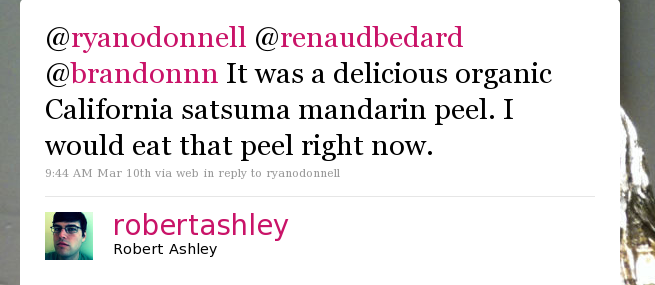 Robert Ashley dropped a desiccated orange peel straight from his mouth into my wine and it was delicious.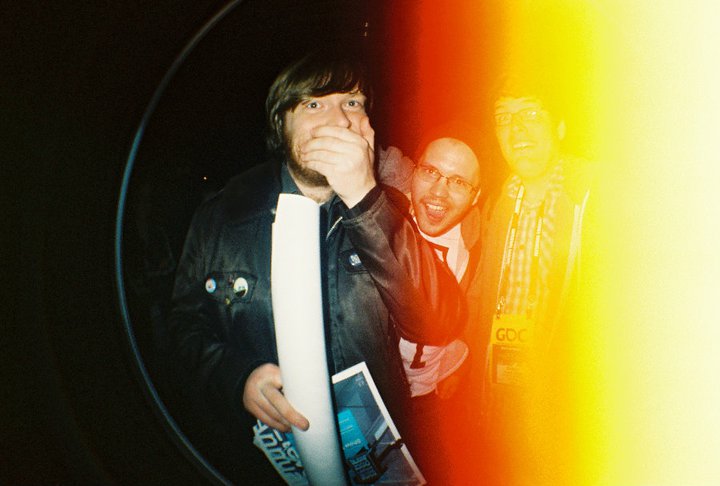 I was very happy to receive a wicked Super Crate Box poster (now on my wall) (I think I was reeling a bit from that Ashley's-Surprise Sangria).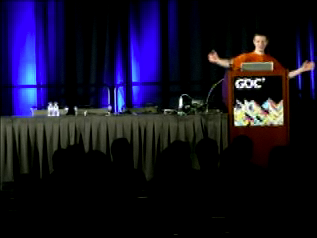 Eric Chahi gave the best talk of GDC, including the best anecdote of GDC (Eric Chahi & the Infinite Fax), which you can watch in its entirety for free here.

I bought artwork by both Maré Odomo (see that here) & Derek Yu (above, click to zoom super-big), from Giant Robot.
And then I woke up at sunset and it was time to go home?! Here's looking forward to next year, then.